Rumba for organ and four percussionists
$

62.00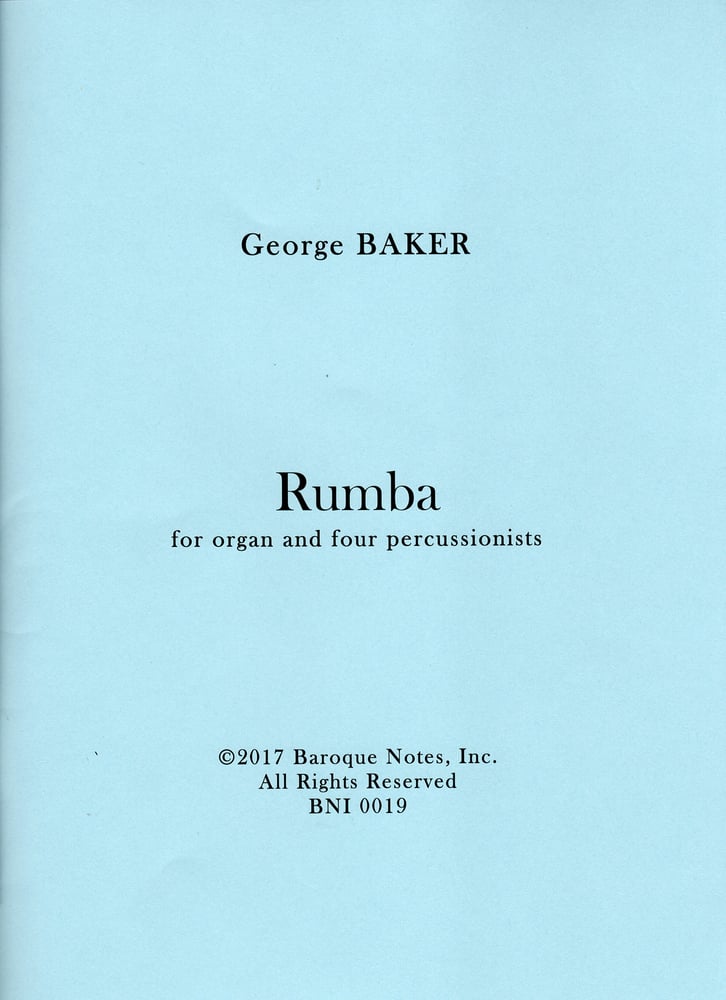 The Rumba (for organ, percussion and dancers) was written in 2015 for the brilliant organist Daryl Robinson, who is now Director of Organ Studies at the University of Houston. It employs traditional Cuban rhythms and percussion instruments, played by four percussionists. The piece is in three parts, in D Major (joyful)-D minor (introspective)-D Major (joyful) modes. Two Cuban-style dancers come out during the second part and add another dimension to the music. There are brief cameo appearances of a couple of famous French composers. It's a fun piece that doesn't take itself too seriously.
This set includes the master score plus parts, including organ and four percussionists.
*** FOR INTERNATIONAL ORDERS, PDF IS THE ONLY OPTION. CHOOSE THIS OPTION FROM THE PULL-DOWN MENU BELOW*** ***
We are sorry, we can no longer mail physical scores outside the USA. Postage is included in price of physical scores.
PDF will be emailed to you at our earliest opportunity, usually within 24 hours.
Video of Daryl Robinson, Director of Organ Studies at University of Houston, performing this piece at Rice University. (Incidentally, George Baker's son Evan is playing bongos at the lower left.):
Video
Here is a fun video of this piece by Jerry Martin and friends.