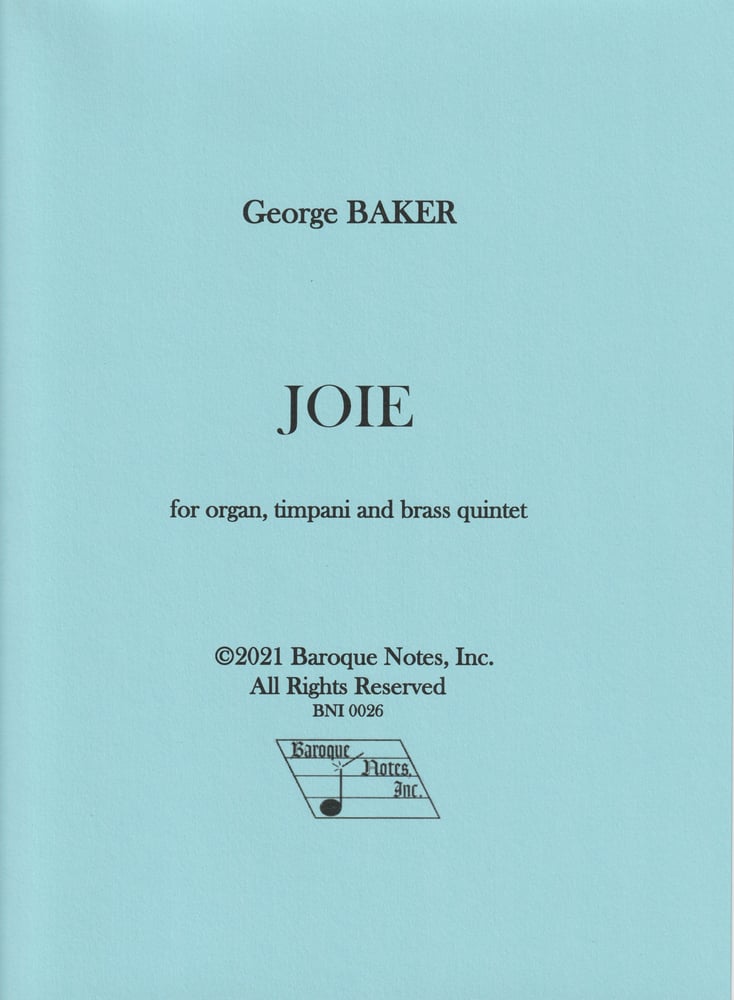 JOIE was commissioned by and written for Jonathan Ryan and St. Michael and All Angels Episcopal Church in Dallas. It was written to celebrate the church's 75th anniversary on the Feast of St. Michael. Due to COVID-19, its premiere was postponed from 2020 until September 26, 2021. The work is for organ, timpani, and brass quintet, and it was created to serve as a festive postlude. There are several elements featured in the piece, among which are two main melodic themes (a newly-composed melody and 'America'), jazz chords, changing meters, and dialogues between the organ and brass. It's meant to portray an optimism for the future of the USA and humanity in general, in spite of the divisive rhetoric and tragedies of the last two years. The piece lasts about 5 1/2 minutes, and is of moderate difficulty.
PDF will be emailed to you at our earliest opportunity, usually within 24 hours.
To hear this piece as part of AAM Dallas at Saint Michael and All Angels Episcopal Church in Dallas, click here. Joie begins at 1:39:15.