Diptyque: Mors et Resurrectio for Organ Solo PDF
$

20.00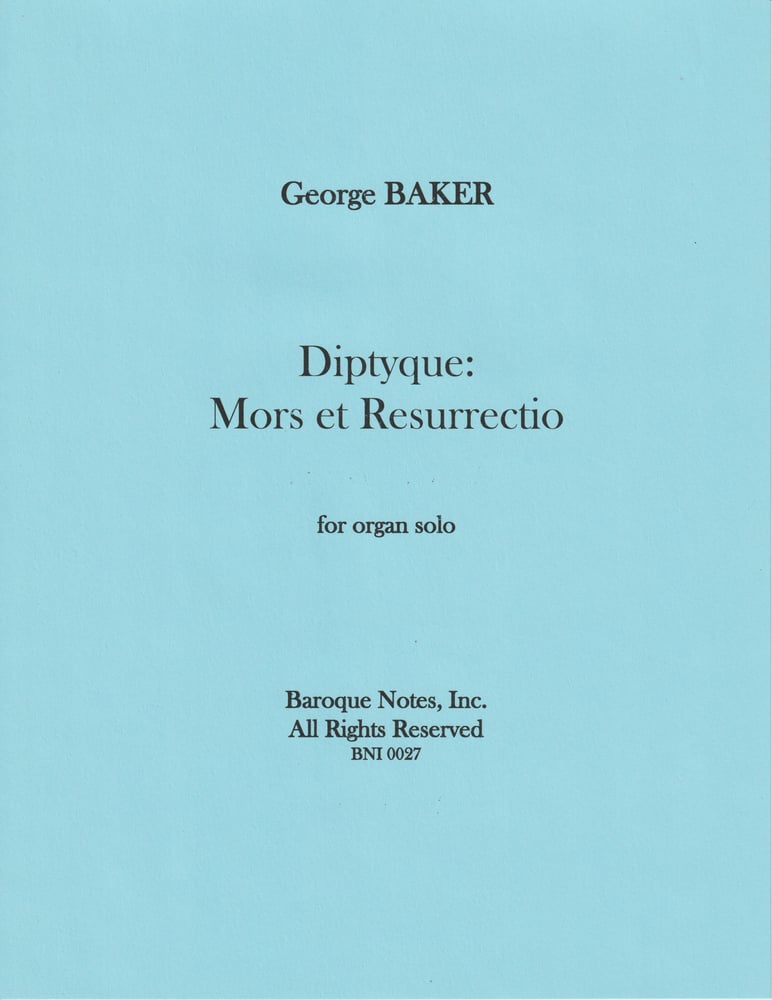 This two-part piece contrasts the sadness of mortality with the immeasurable joy of everlasting life. Featured are the 'Te Deum' and 'Dies Irae' chants, along with original themes, jazzy harmonies, and multiple meters, which give the piece a fresh new style.
Duration is approximately 7'15, and difficulty is 7.5 on a scale of 10.
PDF will be emailed to you at our earliest opportunity, usually within 24 hours.
Hear this piece performed by the composer
Stephen Tharp performs George Baker's Diptyque on the magnificent Fisk opus 100 at the Meyerson Symphony Center in Dallas. Following the piece is a dialogue between Tharp and Baker discussing the piece and the creation of new organ music.
For those who wish to see the film from the International Online Organ Festival with these Meyerson recordings, please use the following link. There are also pieces by two other well known US composers. The film is fascinating and well worth the price of 6 euros!Enjoy!